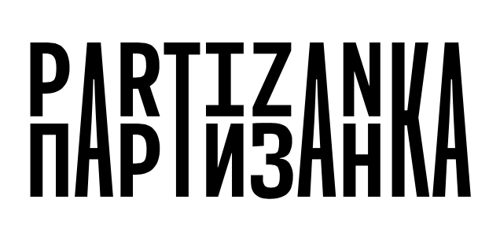 Back to Shop
Hamilton Punk History Walking Tour Map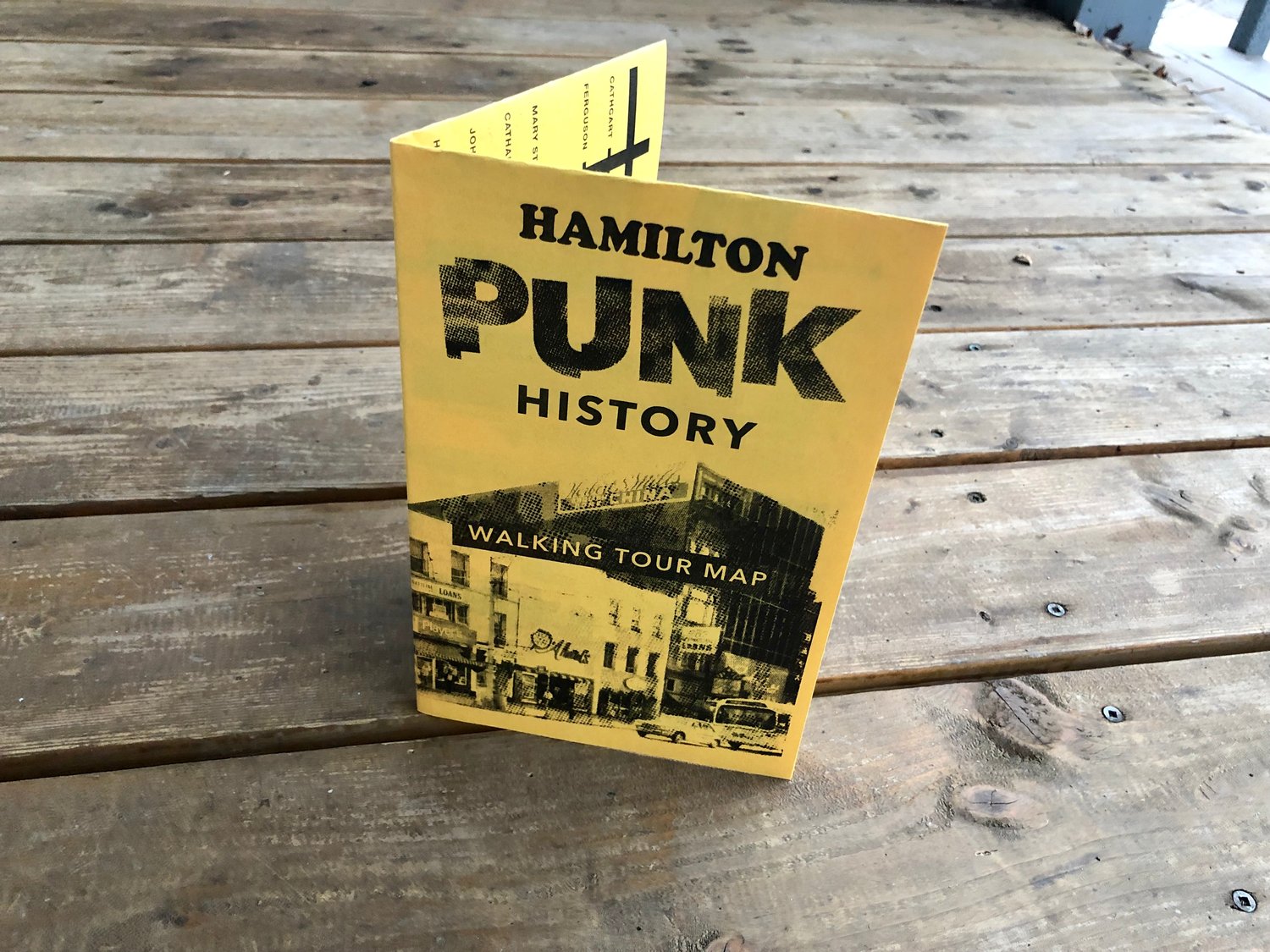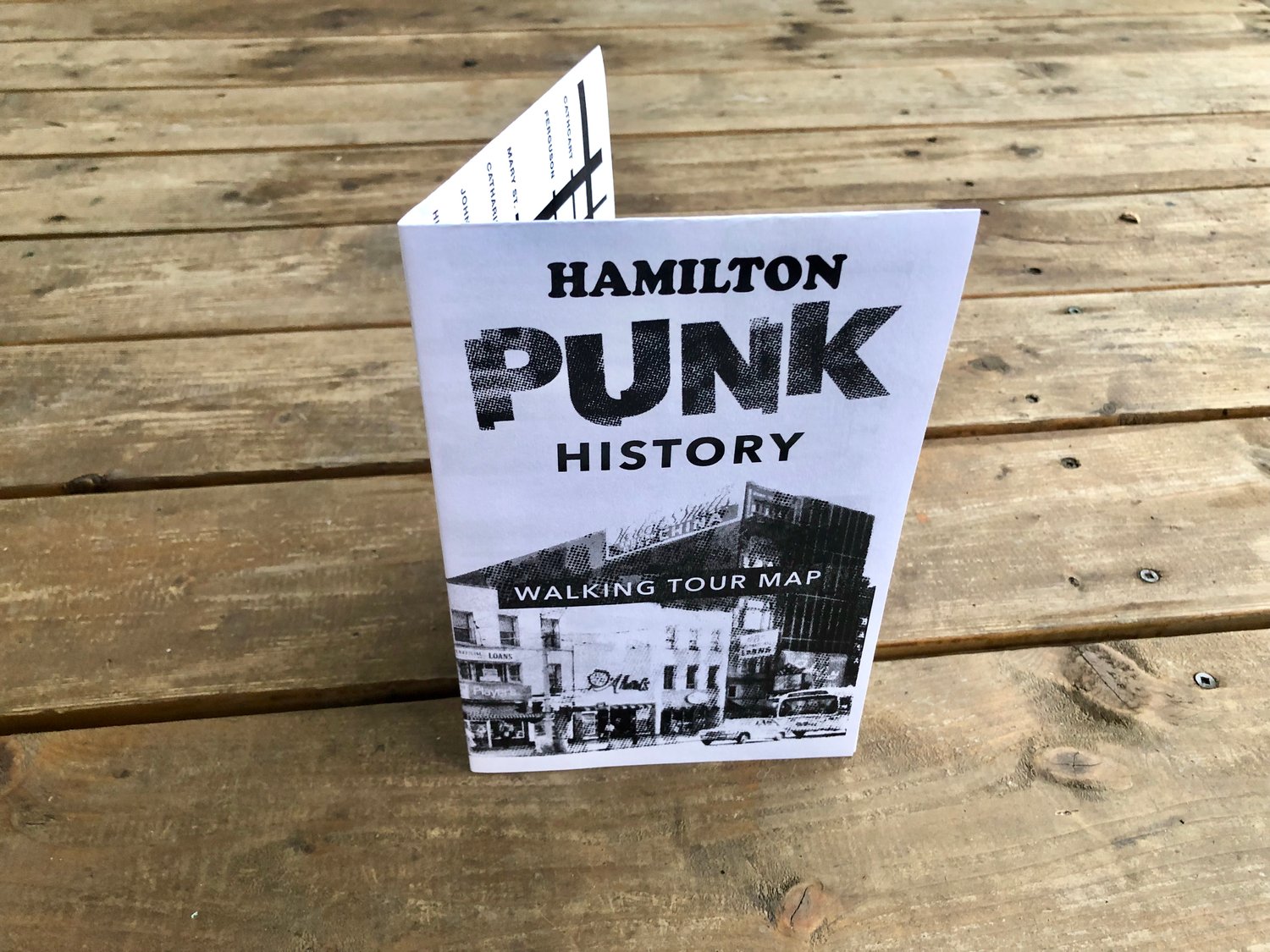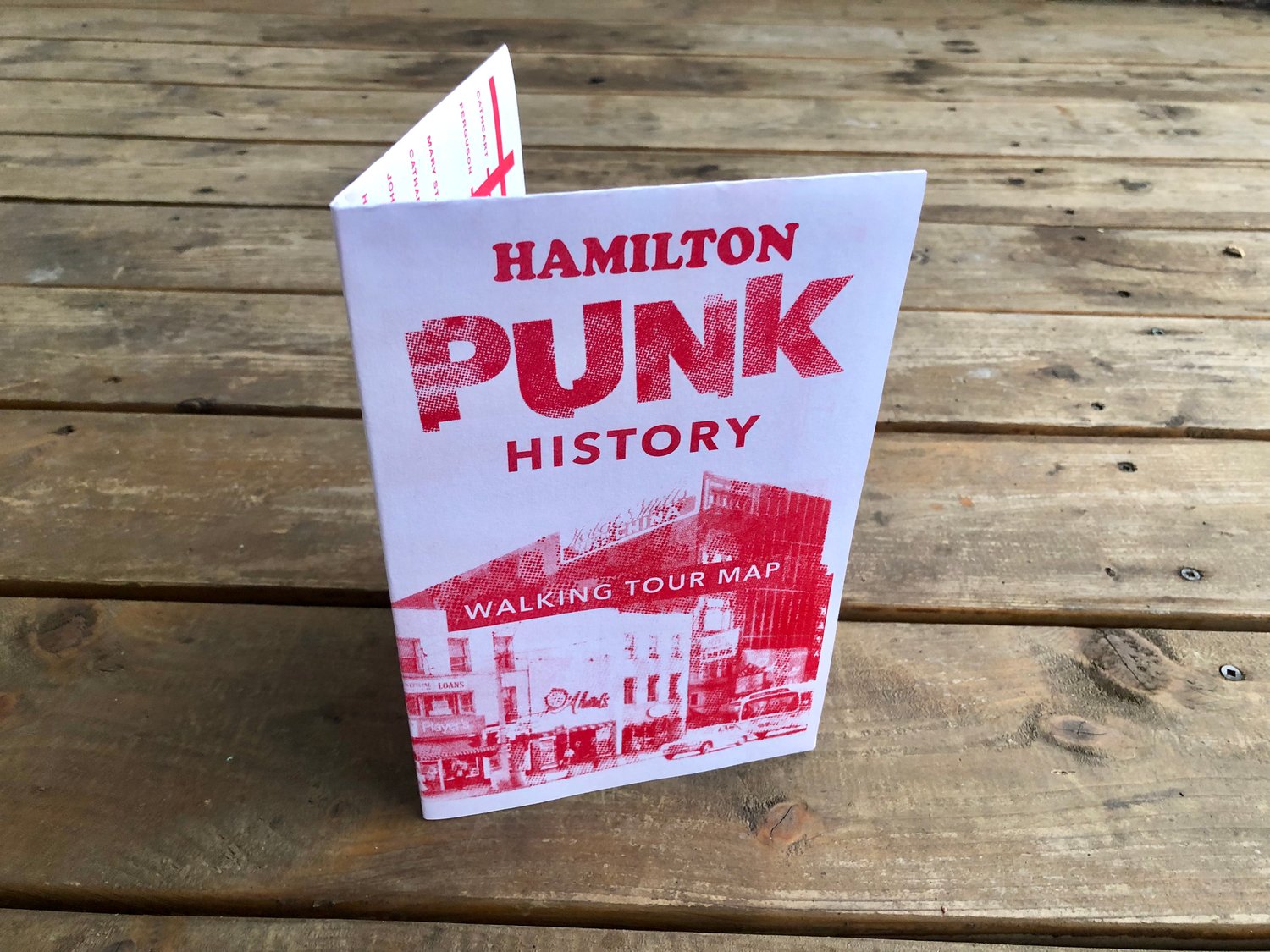 $

5.00
Published by Punk City
1979, Hamilton, Ontario. Television was unwatchable, and radio sucked. the downtown core was at the beginning of a long decline, the victim of aggressive urban renewal. At the same time, many high school graduates were streaming into Hamilton's steel mills on the promise of well paying jobs. Fuelled on music magazines boasting the latest sounds out of the UK and USA purchased at the cigar store on King and James, bored kids spent their hard-earned cash on stereos, instruments, and records by day, and let off steam watching live music at night. These were just a few of the conditions that led to the birth of punk in Hamilton.
This walking tour map celebrates some of the key sites that played a part in shaping the trajectory of Hamilton punk. Hamilton's earliest bands, Simply Saucer, Teenage Head and the Forgotten Rebels, were at the centre of a musical and social scene that gave birth to decades of punk bands and fans. With this map retrace the steps of punk's past, and learn an underground history of Hamilton.
11"x17" folded, double sided risograph print on matte coverstock. Available in three colours.
Research by Chris Houston and Tara Bursey. Text and drawings by Tara Bursey. Design by Dave Kuruc.
First Edition Printing (2019) of 200 by Errol Richardson/Hidden Quality, Hamilton
Second Edition Printing (2021) of 100 by Colour Code, Toronto