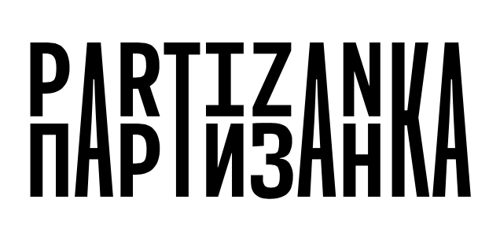 Back to Shop
Kit Kat Index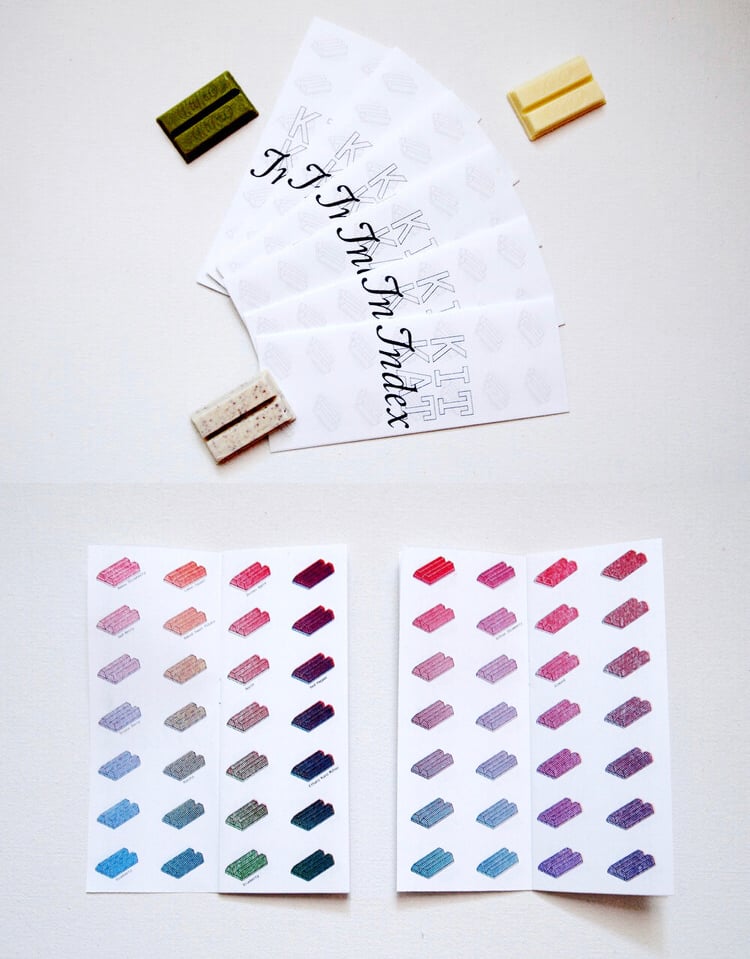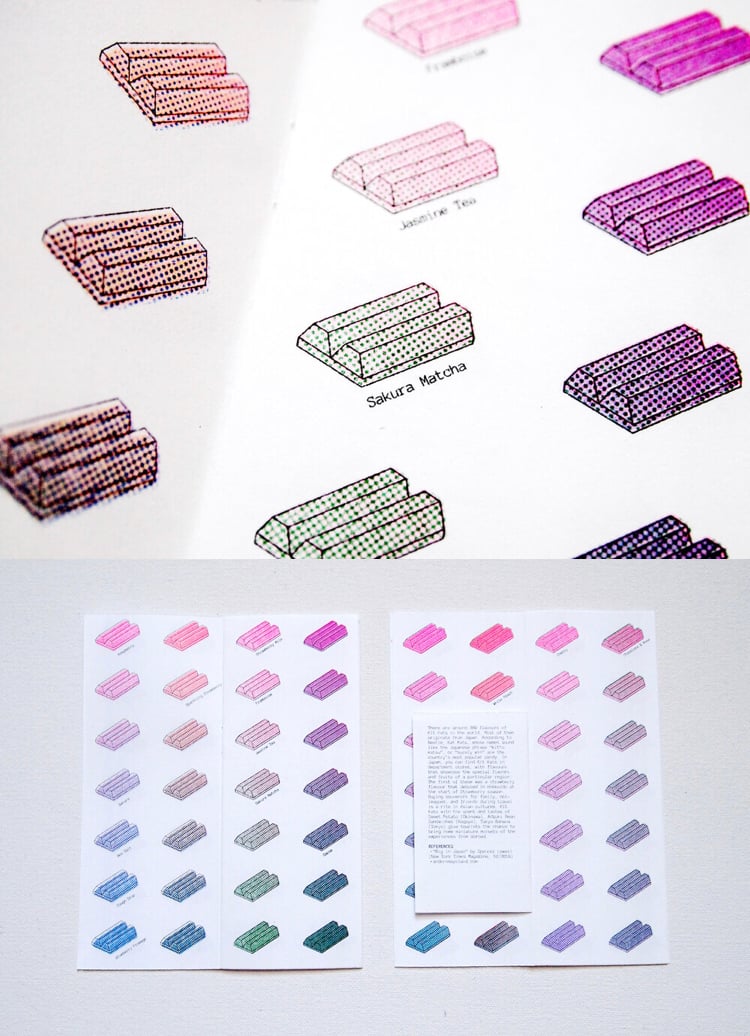 $

6.00
/ On sale
By Jean Y. Lum. Published by Extra Credit.
There are around 300 flavours of Kit Kats in the world. Most originate from Japan. According to Nestlé, Kit Kats, whose names sound like the Japanese phrase "kitto katsu", or "surely win" are the country's most popular candy. In Japan, you can find Kit Kats in department stores, with flavours that showcase the signature flavours and fruits of a particular region. The first of these was a strawberry flavour that debuted in Hokkaido at the start of strawberry season. Miniature Kit Kats such as Sweet Potato (Okinawa), Adzuki Bean Sandwiches (Nagoya), Tokyo Banana (Tokyo), give tourists a way to share the scents, tastes, and colours of their time abroad with loved ones.
This mini zine doubles as a as a RISO printing color chart for: Yellow, Orange, Fluorescent Pink, Bright Red, Violet, Cornflower Blue, Blue, Teal, Green.
16 pages | RISO printed with insert, saddle stitched, 6.75" x 2.5"