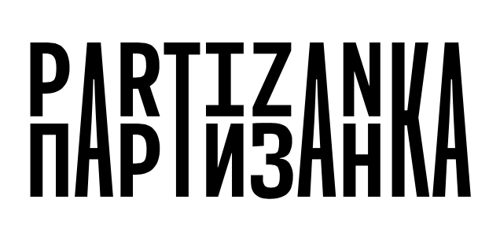 Back to Shop
What Problems Can Art Publishers Solve?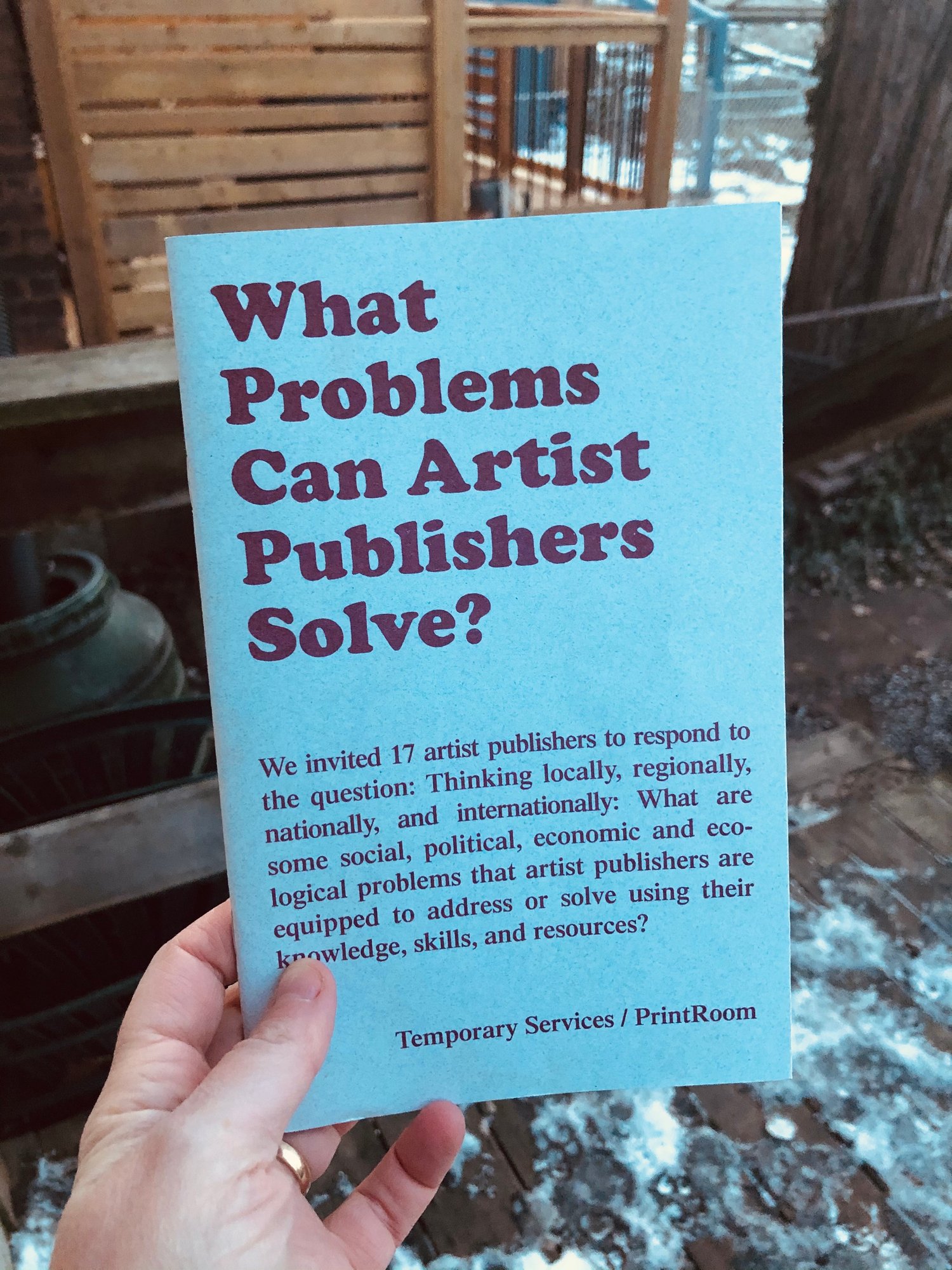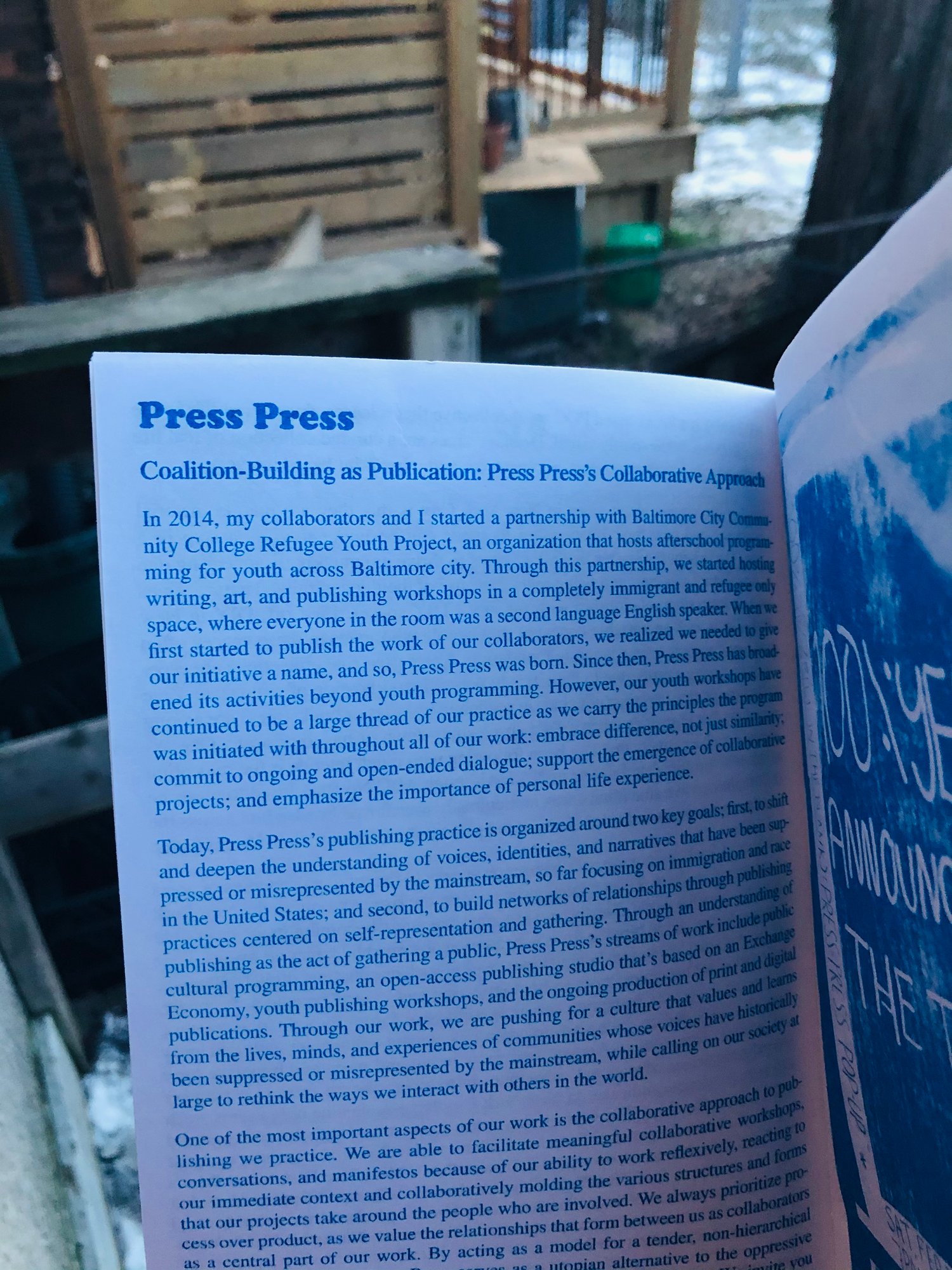 $

7.75
Published by Temporary Services/PrintRoom
Contributions from: Josh MacPhee, Eric Von Haynes, Tim Devin, Journal of Aesthetics and Protest, Richard Lee / Booklyn, Press Press, Llano del Rio Collective, Thick Press, Alex Arzt, AND Publishing, Jan Steinbach, antoine lefebvre editions, Simon Worthington, Freek Lomme / Onomatopee, Clara Balaguer / Hardworking Goodlooking, Nina Prader / Lady Liberty Press, and Eleanor Vonne Brown.
From the Publisher:
"Temporary Services booklet #118 is a collaboration with our old friends at PrintRoom in Rotterdam, produced in advance of a mini-showing of our Self-Reliance Library in July 2018. For this booklet we invited 17 artist publishers to respond to the question: Thinking locally, regionally, nationally, and internationally: What are some social, political, economic and ecological problems that artist publishers are equipped to address or solve using their knowledge, skills, and resources?
The result is a strong collection of texts (and images) with two pages given over to each contributor. To us, these represent some particularly vital thoughts about what artist publishers are capable of in this particular moment, with some great calls for solidarity, generosity, sharing, and experimentation."
2018 | 40 pages, half-letter size, four colour risograph on paper.